Orange Graphix is locally owned and operated by Amber (professional multitasker) and Jason (professional behind the scenes guy) Robidoux in Orange, MA.
Founded in 2016, Orange Graphix got its start as an idea (in early 2014) when the Robidoux's moved to the area and Amber (half-joking) stated she wanted to run a custom apparel shop. Jason, having been down Amber's "harebrained idea" path a time or two, pointed out that there was already a shop in the area and the community probably didn't need another. She agreed and the idea was quickly put on ice.
Then in 2016, that local store closed it's doors and the timing could not have been better. One thing lead to another and before they knew it they were setting up shop in their new town. Orange Graphix was set in motion.
Amber has been designing logos, creating content and teaching marketing classes since 2011. As a former massage therapist, she carries over what she has learned in the industry and treats each customer with respect and keeps their information private - of course, posting photos of completed work with permission only.
Our Mission
We strive to grow our business with honesty and integrity. Orange Graphix is dedicated to the highest quality customer service offering a sense of familiarity and comfort in knowing your project will be carried out and completed on time - while surpassing expectations. We work with all walks of life from individuals to big businesses and pride ourselves on offering a superior customer experience.
SCREEN PRINTING
No article of clothing is more iconic than a screen printed t-shirt. Everyone has at least one hanging out in their closet. Some of us have accumulated quite an impressive stash. They are little glimpses into our past; various concerts, fun runs, fundraisers, sporting events, memorial events, or even a random tourist gift shop.
Screen printing is fantastic for larger quantities as it's much more efficient and we can get pretty creative with how the ink is applied. For this reason, it's hard to post pricing as every job is so different. (Also, if your artwork is multiple colors, we often can use the garment as one of the colors, thereby saving you from needing another screen.)
Prints on almost any type of garment and color.
Great for large runs. [High volume printing available.]
Minimum of 12 garments per color.

Heat sealed
As popular as screen printing is, you might be surprised to learn that a good deal of decorated wear is actually heat applied.
Heat transfer vinyl (HTV) is a special vinyl that comes on a roll, which is then cut to your design specs and heat pressed onto a substrate. We have a wide range of colors and finishes to choose from in stock. This includes mattes, metallics, glow-in-the-dark, and glitter. HTV can be applied to (but certainly not limited to) t-shirts, hoodies, jerseys, table cloths, bags, can coolers, blankets, fabric, pop-up canopies, and so much more. Whether it's a logo or a simple name added to a sleeve, we can usually pull it off with HTV. FYI: The vinyl we use is rated for football jerseys, so we trust they'll last for quite awhile.
Other heat sealed methods are also available. Depending on the design and quantity requested, screen printed transfers and digital printing for full color logos are a great alternative.
Due to the nature of these methods, each project has to be priced individually. Standard t-shirts with HTV start at $20. These make perfect gifts!
Can be applied to almost any material.
Great for small runs.
Maximum of 12 garments.

CUSTOMER SERVICE
Every customer is greeted with a smile. Your experience when doing business with us is an absolute priority. We want the entire process to be smooth and worry-free. Communication is of utmost importance. We are transparent about savings, potential design concerns and completion times. No charge!
GRAPHIC DESIGN
Marketing happens to be a passion of ours, so if you're designing a t-shirt or a new logo for your business cards you can bet we'll be looking out for your best interests.
Through the design process we may ask a lot of questions, so we can serve you in the most efficient manner possible. Being upfront about your preferences (and what you don't like!) is super helpful, because it will eliminate anything that doesn't meet your criteria. For example, there are millions of fonts out there. If you tell us you don't like script, that narrows things down quite a bit!
Developing a visual identity that speaks to your intended audience and makes a statement for years to come is all about branding! Logo designs start at $500. If you are interested in having a logo designed, please fill out this questionnaire so we can learn more about your business.
See our policies for more information about designs for t-shirts.

EMBROIDERY
Achieve a long lasting, professional style with embroidery. Don't be fooled into thinking you need to be a big corporation to go for a clean cut look. Embroidery can be the finishing touch to a baby blanket or a name and number on a sports jacket.
If your idea includes anything but basic text (serif, sans serif, script or block), you may need to have your design digitized for an additional fee. A digitized file basically tells the embroidery machine where each stitch goes - a very important element in this process.
Suitable for hats, polos, hoodies, blankets, bags, etc.
No minimums!

DECALS
Who doesn't love a decal for their favorite ride or living room wall? At this time, our method for handling decals is very similar to our HTV process. Simple designs can easily be made into a sticker perfect for any occasion.
Full color stickers and other promotional materials are also an option.
Minimum order must be $25 or more.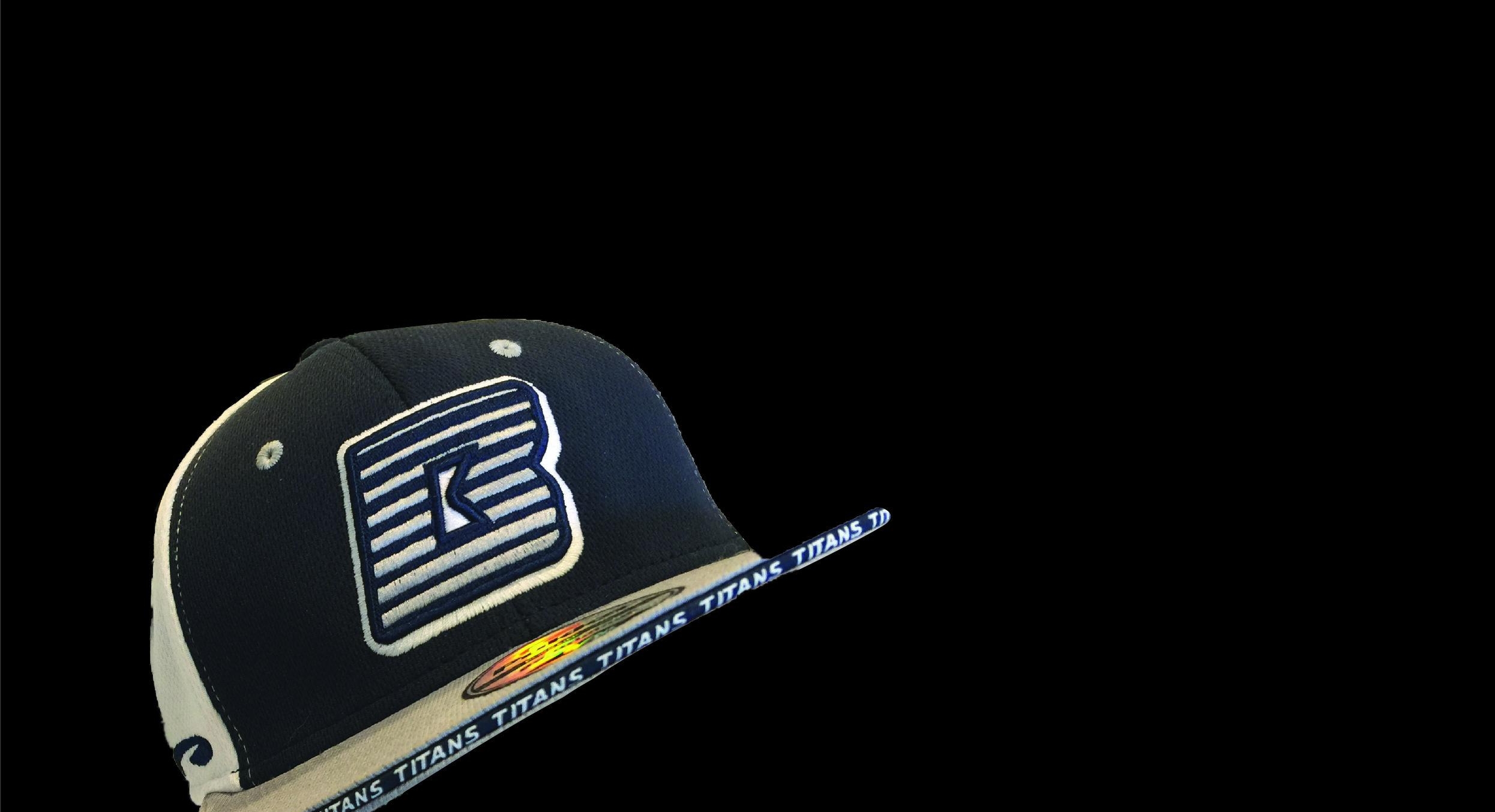 SPEED
Our standard turn around time is 7-10 business days. Please understand we are a small operation and plan our jobs based on deadlines noted. We will do our best to accommodate everyone. You may choose to Rush your order for 3-5 business day service. Additional charges may apply to rush orders. Depending on the complexity of single shirt orders, additional time may be needed. It's important to note, that work does not start until after payment. Please don't ask us if your order is done immediately after paying your invoice. The work is just beginning and good things take time!
ARTWORK
Artwork takes time, sometimes A LOT of time. Art rendering fees are based on the complexity of the design. However, in most cases and whenever possible, artwork is done at no charge. We may also require a non-refundable deposit before artwork is created since a lot of time is wasted when/if a customer backs out and takes the art elsewhere. Check out this brief video about vector and raster graphics. (We need vector.) Also: a note about copyright guidelines and how to properly check your proof.
Please note: Due to excessive amount of time spent preparing art, we have to charge for art and/or multiple proofs.
DISCOUNTS
Orange Graphix offers quantity discounts, meaning the more you order at one time, the more of a discount you will receive on screen printed garments. You can mix and match however you like as long as we can print the same size design on all.
COMMUNICATION
We receive several messages through all forms of communication (email, FB page messages, messenger, phone calls, text and walk-ins). Please allow 24-48 hours for us to return messages. If we are in production, we are not at the computer and visa versa.
Also, we ask that if you originally contacted us through email or messenger, please stick with that method. Bouncing between email and messenger can make it very difficult to keep track of specific details or to refer back to at a later date.
PAYMENT TERMS
We require 50% deposit on all orders. Balance is due at or before delivery. The only time we stray from this is if it's a rush order or if the full amount is less than $100.
DEADLINES
Need 23,000 shirts by tomorrow? Not gonna happen, but knowing your deadline allows us to know how to schedule your job and if it is possible to complete on time. We understand how important deadlines are and the operation of our shop totally revolves around when orders need to be complete.
SHIPPING
We do our best to keep your fees down by ordering garments and supplies for multiple orders at the same time. By doing in this we avoid a hefty shipping charge and keep your items as cost effective for you as possible.

Also, OG will happily ship your order to you! Shipping charges will apply. UPS is extremely reliable; however shipments are subject to weather delays and occasional delays which are outside of our control. The best thing to do is pad your delivery time just in case.
RETURN POLICY
Custom screen printed or decorated items cannot be returned. We will gladly exchange or replace unworn item(s) if the item is defective or the decorating is severely different than what was sent in a proof. In such cases we will need the item(s) back and we would replace the item(s) for free. We must be notified of the exchange request within 48 hours of date of delivery. We do not accept items that have been worn already.
RELEASE OF LIABILITY
Occasionally during the screen printing process, a garment will be misprinted due to unforeseen instances or human error. If you supply the garment and there is a problem, we cannot replace your item. Your damaged piece will be returned to you and we will feel awful. This is why we prefer to supply the pieces we work on. Problems do not arise often, but you need to be aware of the possibility.
Ready to get started? Need an appointment to discuss your art or idea? Have a question about our process or event coming up?
Drop us a line by choosing your option below.